Want to level up your flatlay photography? Maybe you're getting bored of the same ol' flatlays you do over and over again. Or maybe you haven't found a style that energises your creative juices.
Flatlays are a proven Instagram crowd pleaser so it's worth considering how you can use them in your Instagram feed.  It's easy to see why they're so popular. They're jam-packed with little details sharing a full story or lifestyle all in one shot. Plus, they're relatively easy for anyone to create. You don't need a fancy location, expensive models, or even a lot of space to shoot a flatlay. Most often, they're shot in the comfort of home using readily available window light and whatever items you already own.
Ready to boost your flatlay mojo? Find inspiration with these different flatlay styles below.
(Or, if you're new to flatlay photography and want a crash course on the basics, read How To Make Flatlays For Beginners In 8 Easy Steps)
Perfectly Squared Flatlays
The perfectly squared flatlay is where all the items are lined up in a grid, usually at right angles. This organiser's dream is a visual stunner and guaranteed to stop those thumbs from scrolling. It can be a challenge to set up because it relies heavily on attention to detail. This style is best saved for when you have more time to focus on the details, but the final result often shows all your time and effort which is highly appreciated by your followers.
TIP: A tripod really helps with this particular flatlay because keeping your camera stationary makes it easier to make those minute adjustments.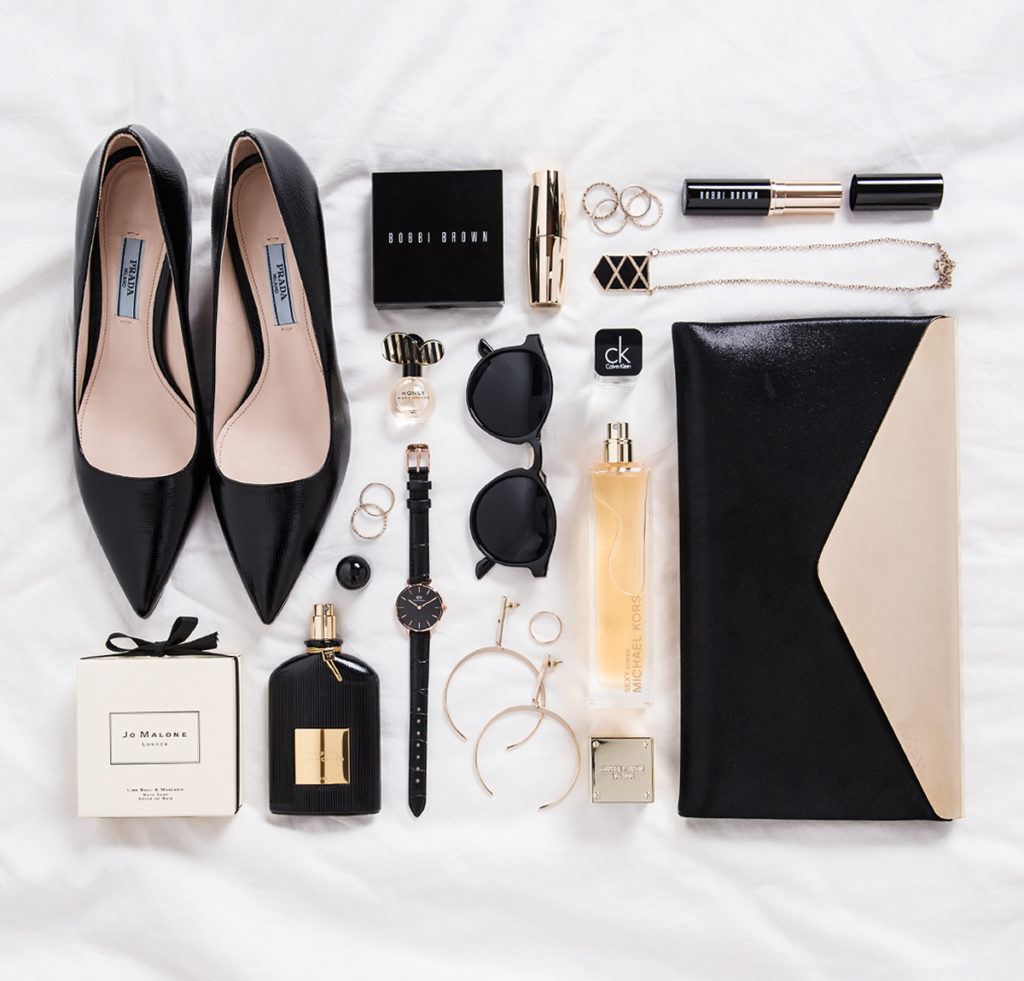 Organised Chaos Flatlays
The exact opposite of perfectly squared flatlays is the organised chaos variety. This fun flatlay has a more natural, organic feel making it more relatable. It's less finicky than a squared flatlay, but it does offer its own challenges.
The key is to ensure that your hero item stands out among the chaos so that the message or story behind your flatlay rings clearly with your audience. Balance is a big factor to this flatlay's success. The line between a flatlay that is truly an organised chaos versus just plain cluttered or too busy is a tricky line to see, but with practice and patience, this challenge can be overcome.
Minimal Flatlays
This deceptively easy flatlay style has great impact because of its simplicity and elegance. A strong sense of composition is needed to pull off the minimal flatlay making it harder than it seems. Balancing negative space with the few items in your flatlay is the key.
TIP: If you're shooting on your phone, switch to a square crop so you can better see the negative space in your final composition. If you're shooting on your DSLR, do a test shot on your phone in square crop anyway to give you a better idea of your final image.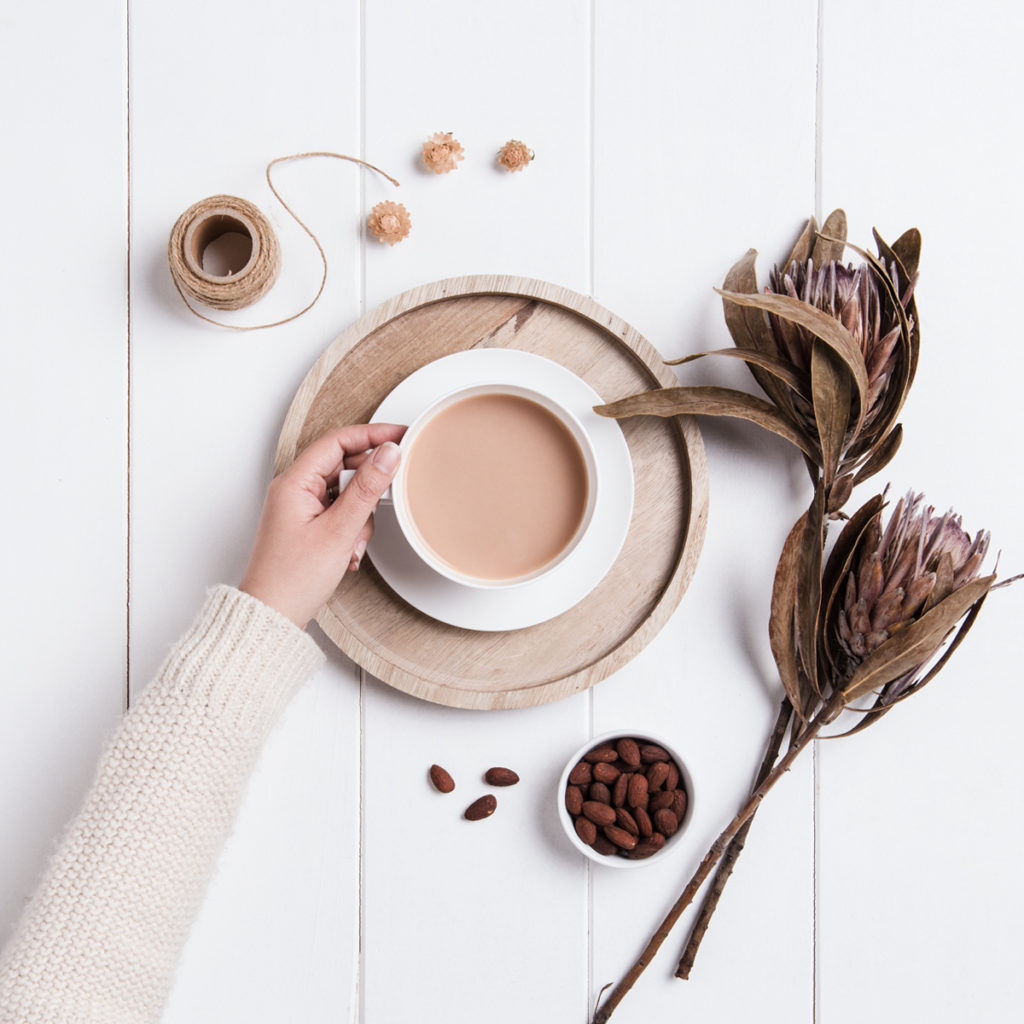 Spilling Flatlays
The idea behind this style is to create a feeling of items spilling across the image. The most popular version is the bag spill flatlay, but it's popular with foodie accounts too.
The goal is to create a sense of movement with your props so the eye is drawn across the spill. To get that sense of movement, play around with the positioning of your props so they feel a bit scattered and not too perfectly placed. Negative space is also needed so the spill has a shape to it making it feel like the movement is happening in one direction.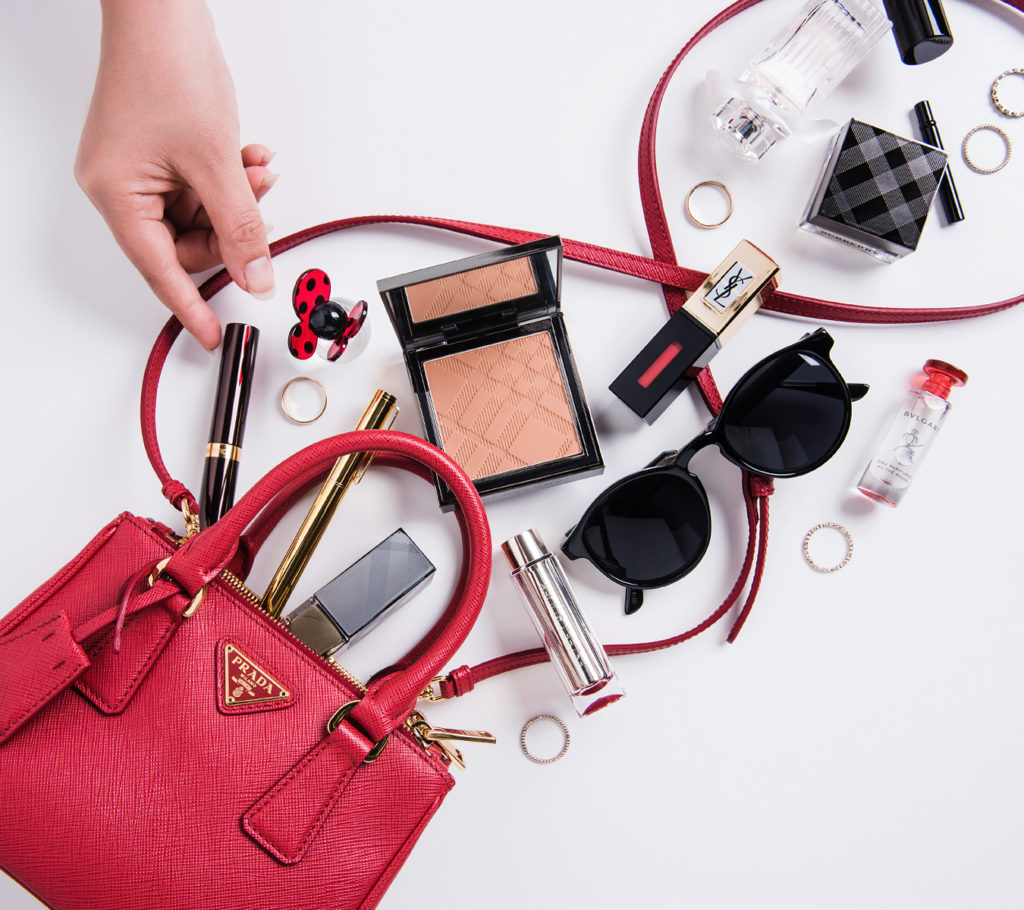 Think Outside The Square
Now that you've mastered some of the more popular styles of flatlays, how else can you reinvent the square? Challenge your creativity by experimenting with new ideas, especially if you've never seen them done before. Try creating a giant, person-sized flatlay, a gravity defying hanging flatlay, or maybe even something underwater!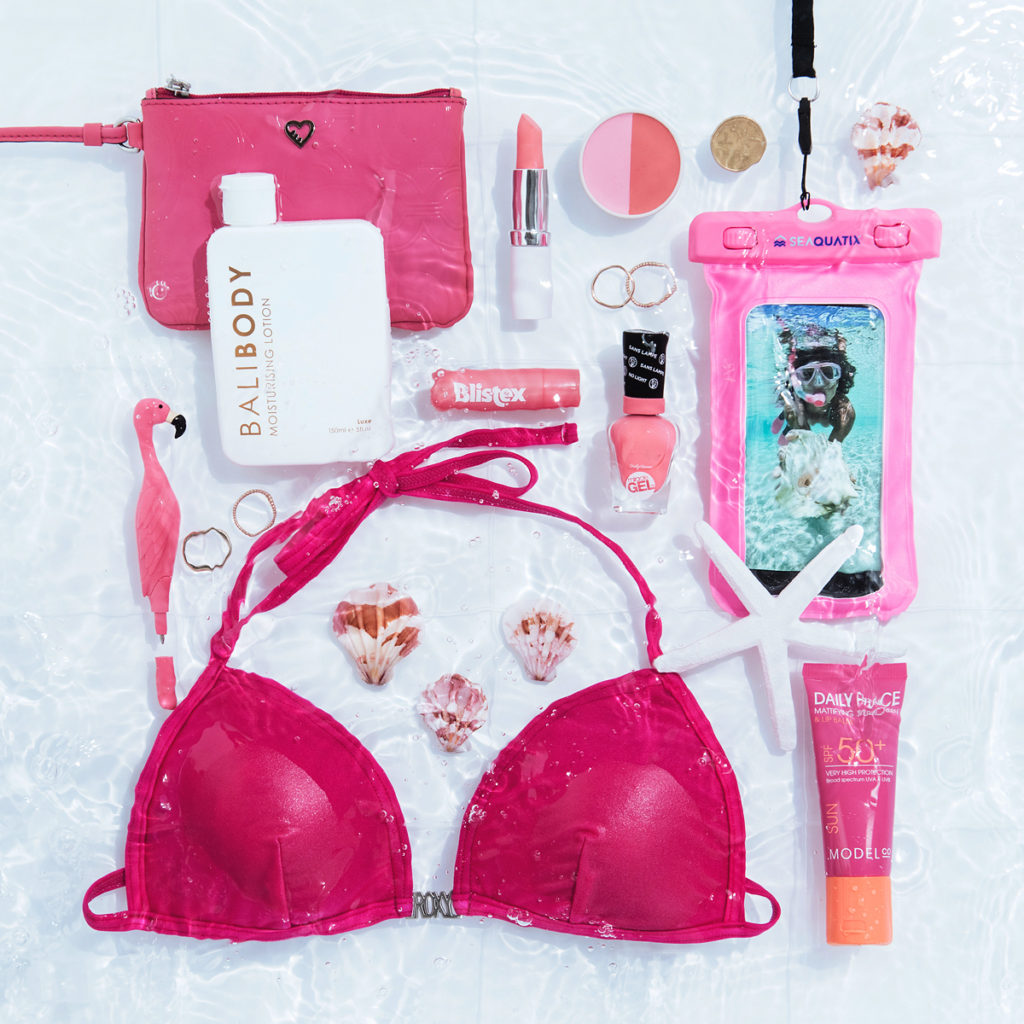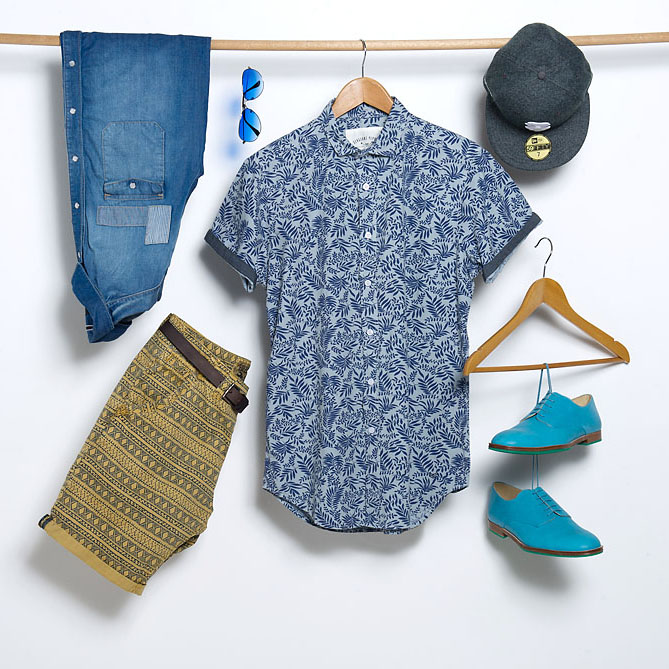 Be bold with your experiments and don't be afraid of failure. The worst that can happen is that you're not happy with your results – so just delete those photos! No one has to see them so there's no risk to you. When you experiment, your creativity will truly flourish, your wealth of experience will widen, and you'll become an even better flatlay photographer. The only limit is your imagination so get out there and try something new.
Note: This blog is in collaboration with Vamp and first appeared on www.vamp.me