Only 2 months ago I was working full time at a big online retailer while building my personal business on the side. A typical day would start with going to work, sneakily answering emails for my clients while on the job, frantically spending my lunch breaks sourcing props for afterwork photo shoots, evenings answering more emails and then editing into the night. My life was a constant juggling act where one misstep could send my tightly planned schedule all crashing down.
That crazy routine came to an end 6 weeks ago when I said goodbye to my 9-5 and hello to the the freelancer life. I thought that things would slow down then, but I was so concerned about needing to say yes to every job that I overloaded my schedule in the first weeks of my freelance life. It was too much to sustain long term. 
Thankfully, I had a wedding to go to, and it was far away in a beautiful ranch just outside Austin, Texas. Hubby and I decided that we were in desperate need of a proper holiday so we extended our trip to include 10 days in Hawaii and it was the best decision we could have made. Finally, time and space to think! My plan was to take a break from the day to day of my biz. I needed to step back, take a hard look at what I was doing in my business, re-examine my goals, and come back refreshed with a new plan.
That's not what happened.
Did you see the silly mistake I made there? I planned to work on my business while on holiday. Work. On. My. Holiday. What was I thinking? I needed a real break and that meant mentally stepping away from my work as well as physically.
So I did not come up with a new master plan for my business. I did not write new blogs or pin on Pinterest or draft new projects. I did not post to Instagram (the occasional story yes, but it was for fun!). I took a real break. I spent time with my husband. We slept in late and had coffees in bed. We went scuba diving with sea turtles and snorkelling on far away beaches. We explored Hawaii during the day, and watched bad tv at night. And along the way I realised that I wanted more of this. I wanted more time with my husband, more time spent outdoors, and more time being slow. I did come back refreshed, but not in the way I originally intended.
The master plan will be made, but that's going to happen on work hours thankyouverymuch. Not on my holiday. So for now, I hope you enjoy some of my scuba diving snaps of the friendliest sea turtles around. And in the meantime, I'll get back to figuring out my new freelancer life. Stay tuned folks.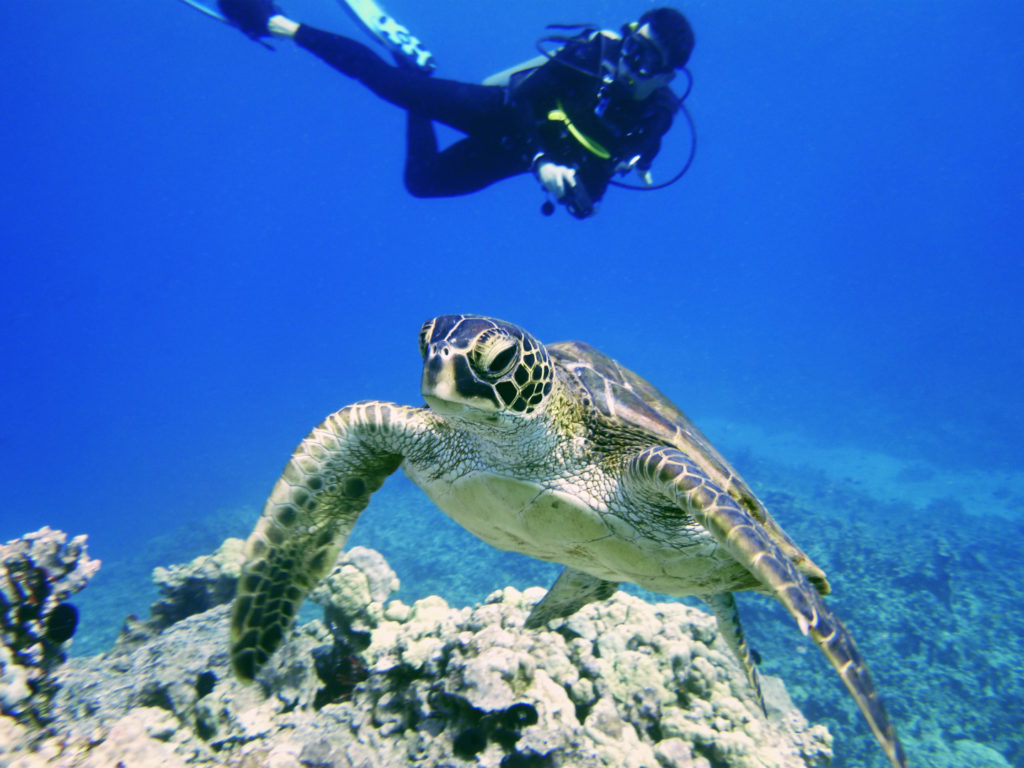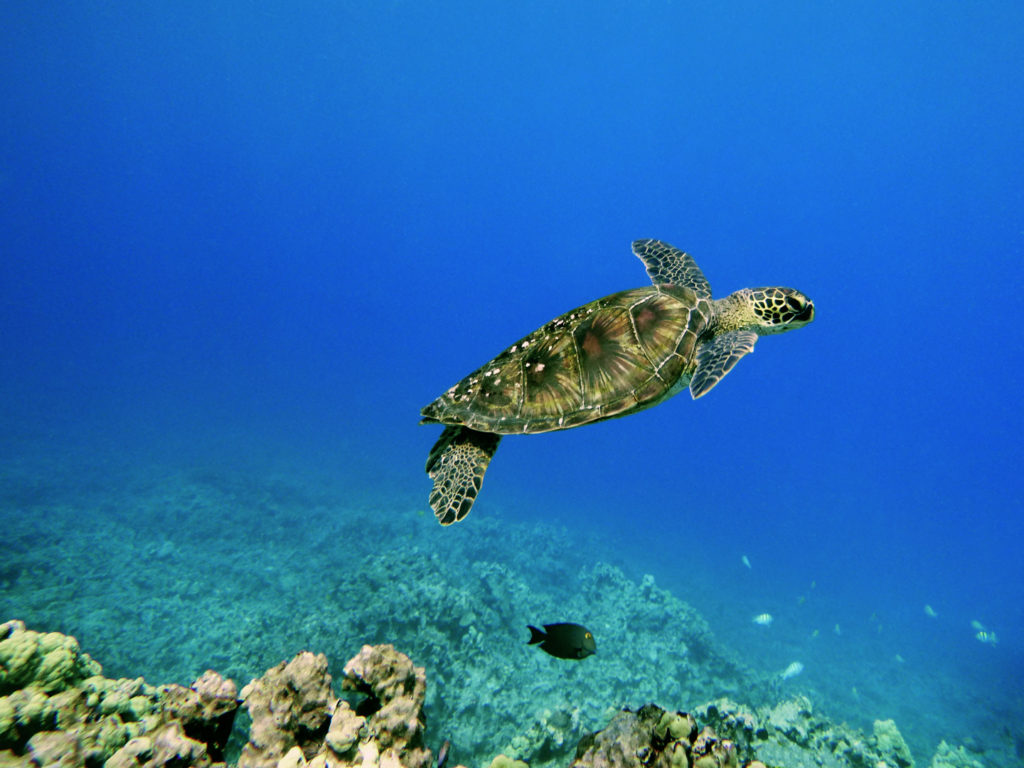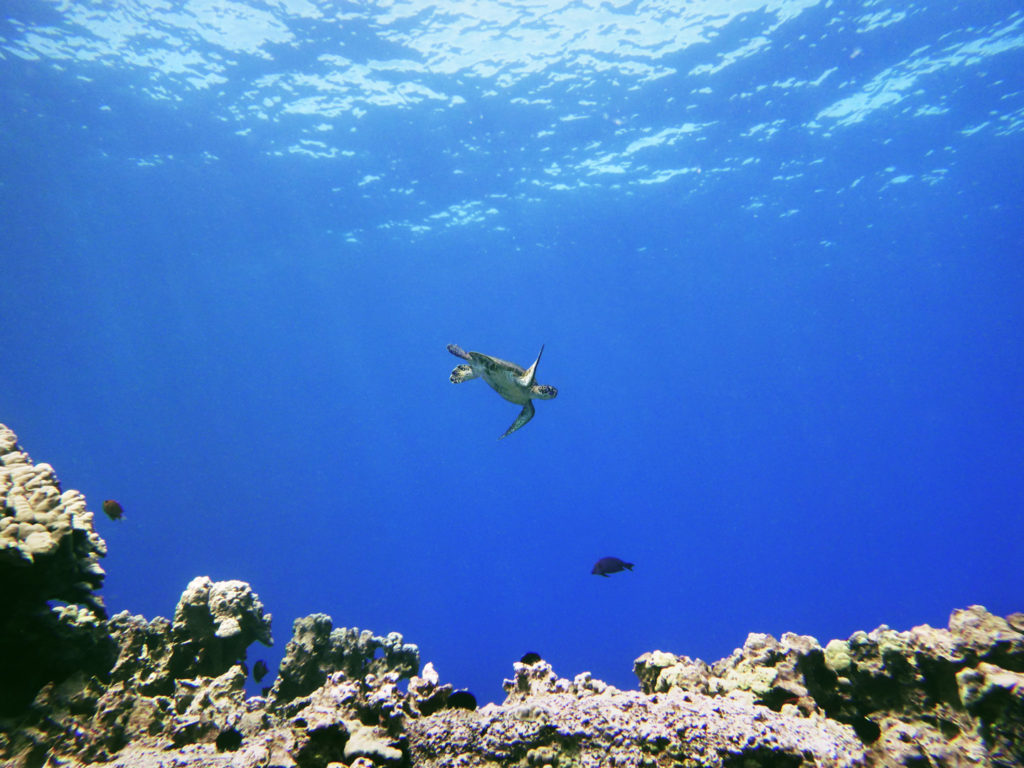 Green sea turtle in Waikoloa, Big Island, Hawaii