Disclaimer: I'm not a copyright lawyer or any sort of legal expert. This blog is in no way a complete authority on this subject. Please note that I'll be referring to copyright laws in Australia as that's where I'm based, but Intellectual Property laws vary around the world so I strongly encourage you to seek expert advice in your country of business. This article is only meant as a general guide and an example of how copyright issues can play out in a photography business.
Reposting someone else's content on Instagram is as common as having cheese in your burrito. It comes with the territory and it's to be expected on a platform designed for sharing photos. But is this an infringement on copyright? What are the rules when it comes to reposting (or regramming) someone else's image on your Instagram account?
There's a lot of misinformation floating around about photography copyright, especially when it comes to social media. Yes, Instagram is a sharing platform, but this refers to posting your own photos to your account. That in itself is sharing. Sharing doesn't mean you can use someone else's photos without their permission. This includes reposting.
Read below to learn about reposting best practice to make sure you respect the copyright of others and don't get into trouble with Instagram itself.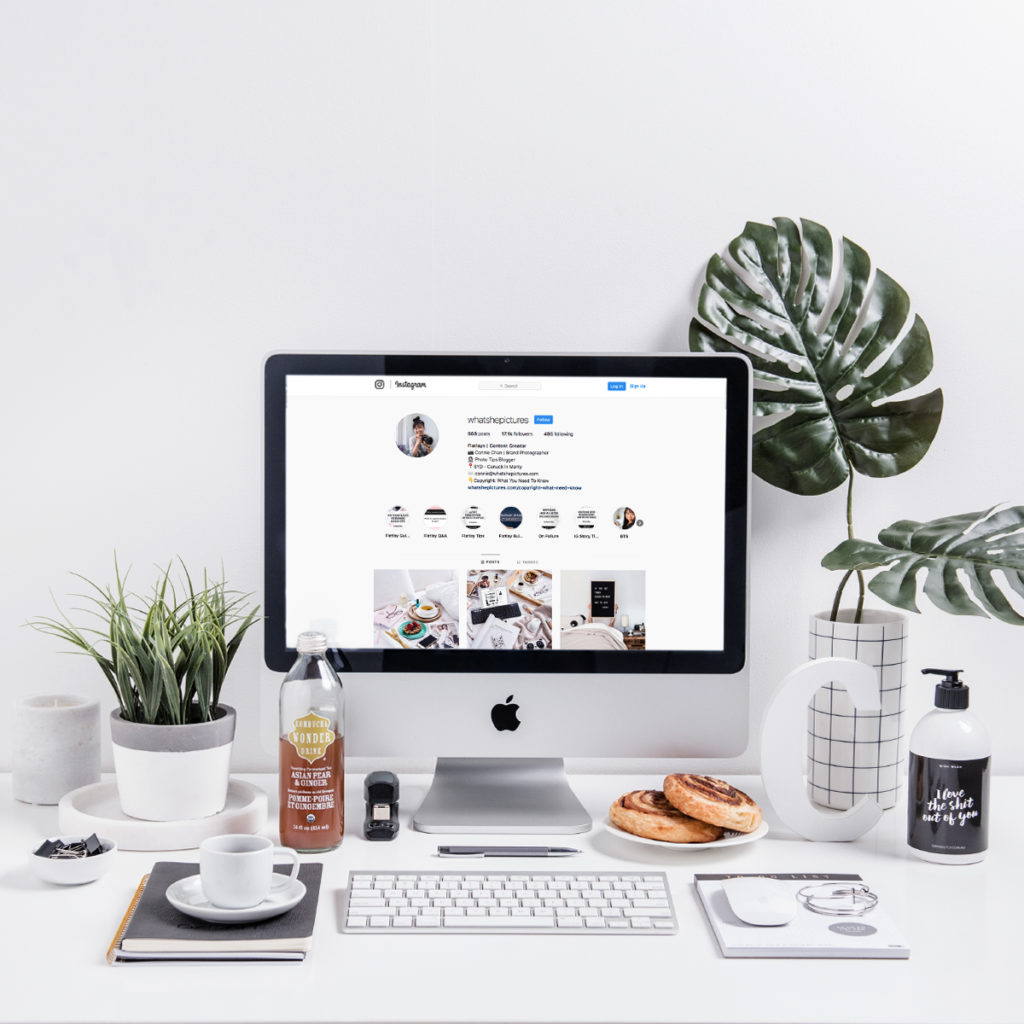 Copyright On Instagram
As a rule of thumb, if you're not the copyright holder of an image, you don't have the right to post it to your account whether it's for business or personal use. You just don't. You see everyone doing this all the time, but that doesn't make it okay or legal. It's like illegally downloading movies. Many people do it, but just because lots of people do it, it doesn't make it suddenly legal for you to do it too.
Ask Permission To Repost
Always ask permission to repost an image you don't own. This is always a good idea so please don't skip this step. If you don't know who the photographer is, then don't use the image. It's simply not enough to credit a photo's source as "found on Pinterest". Think about it. This is like stating a fact and sourcing your information as "found in the library". It literally means nothing.
It's also important to note that you need to ask permission for your specific use. If you see a photo reposted to a brand's account, it doesn't mean that there's now a blanket permission for anyone to repost that image. Just because other accounts have permission, doesn't mean that you automatically get it too.
Remember, copyright is a form of property and property owners don't have to abide by any rhyme or reason for granting permissions. It's like hosting a house party in your home. Just because you've let 20 people inside, doesn't mean that you're now obligated to let the next person enter. As the property owner, you have every right to grant or deny entry to anyone you want and you don't have to justify it either. It's the same with copyright permissions. Don't assume that just because a photographer was happy to share a photo in the past means that you can use that same image without explicit permission.
How To Credit The Photographer
So you've asked permission to repost an image and the answer was yes. Hooray! When you post the image, it's very important to clearly credit the photographer in the caption of your post.
Simply tagging their handle in the photo isn't enough. Making the credit hard to find by only tagging the photographer, or burying their name under a long list of hashtags is a poor way to credit someone. It's misleading to not be straightforward about credit because your followers will automatically assume that you're the author of an image if you don't state otherwise. And trying to hide credit is the same as trying to claim credit that isn't yours.
State clearly in your caption something along the lines of "Photo by…" or "Photo credit…" and make sure that it's in the main body of your caption and not at the end of your hashtag list. If you're not sure, ask the photographer how he or she wants to be credited. It never hurts to ask!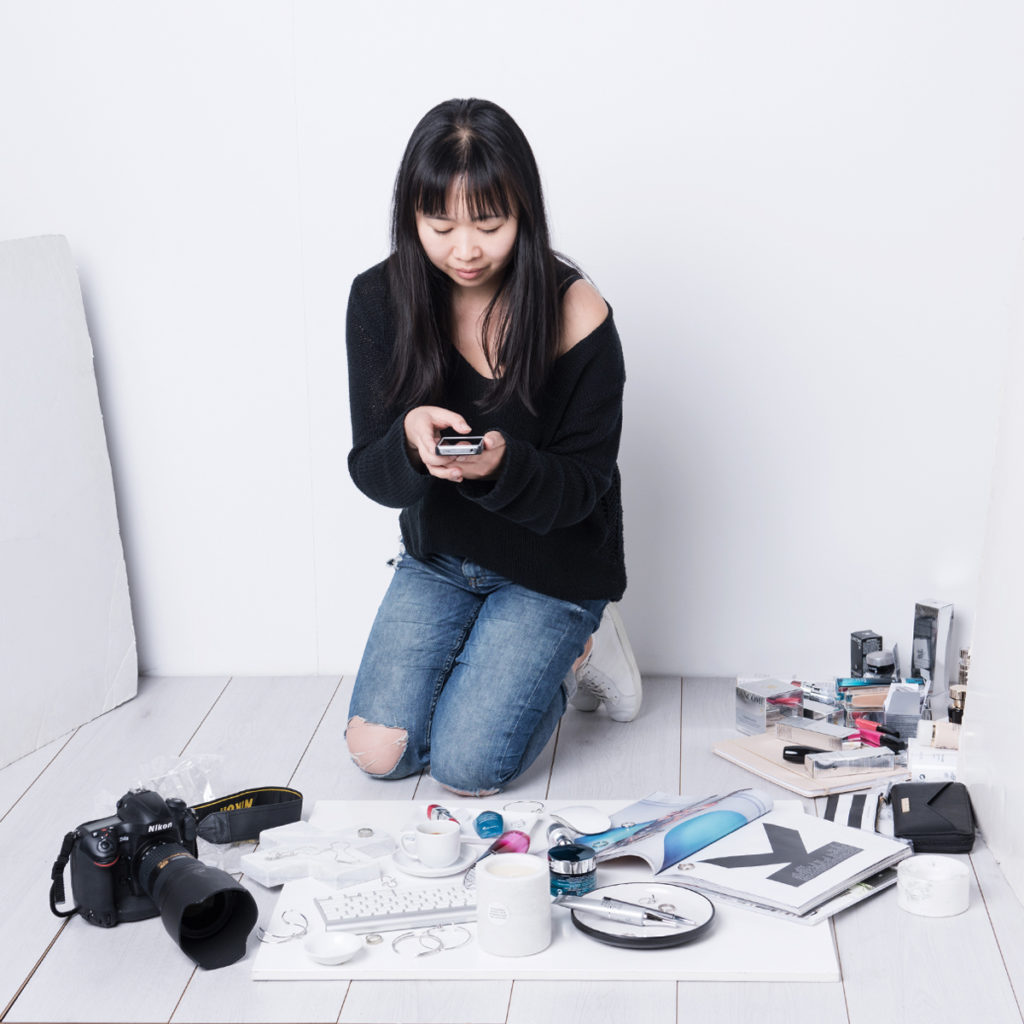 Enforcing Your Copyright
The reality is that a lot of people are flattered to have their images on Instagram reposted by brands or fans. I know I am. My images on @whatshepictures are often reposted without my permission, but I don't always object to this. Usually I check out the account to see why they've reposted my image and then decide if I'm okay with it. It doesn't make their actions right, but sometimes it's a matter of not sweating the small stuff.
Sometimes, if I'm not comfortable with a particular account using my image, I'll send them a private direct message saying something like "Hi there, I'm flattered that they like my image enough to post it, but I wasn't asked permission, and I'm not comfortable with your using it. Please remove my image immediately. Thanks."  More often than not, the account holder will apologise and remove the image.
If this doesn't work and you're very unhappy about someone using your image, you can report it to Instagram. To read more about Instagram policies and how to report copyright infringement, click here.
The Bottom Line
All in doubt, if you're not the copyright holder, ask permission before using a photo for any reason, including on your social media channels. Be crystal clear with crediting the right person.
If photographers see that you respect their creative rights by demonstrating that respect on your feed and in your messages, you're more likely to get a yes when asking for permission. Instagram is a positive, supportive platform so when you engage in positive, supportive practices, your community will recognise that and respond in kind.
This is the third article in a series of three about copyright for photographers.
To read Copyright: How I Lost My Dream Client (With No Regrets) click here. 
To read Copyright: What You Need To Know click here.